Demigod Form
Name:Luteria (Lute) Prodix
Age:15
Birthday:May 16
Gender:Female
Eyes:Indigo
Hair:Purple
Skin Tone:Tan
Body Type:Skinny
Accent:British Accent
God|Titan|Primordial Parent:Quetzcoatl
Mortal Parent:Halley Prodix
Siblings:Artur Prodix, Son of Dagr Marcus, Son of Zeus
Place or origin:Britain
Education/occupation:Lute's high school is Garter Hale High
Ethnic background:Her mother is British and her dad is Aztec/Mayan
Personality:She is very eccentric and studious. She relies on logic for everything.
Hobbies;Studying, studying, studying.
Picture or 10 sentence physical description:
Talents:Extremely smart, memorizes everything she hears, reads, or sees.
Flaws:Thinks she is smarter than everyone, relies on logic too much, not able to show her feelings well.
Powers:She can make a tornado 10 feet wide and 13 feet high. The bottom is 1-3 inches wide.
Weapon:Obsidian Necklace that turns into a dagger
Clothing:
without the cape.... And she has tennis shoes.
Notes:IF ANYONE WANTS TO BE ARTUR, LET ME KNOW.
Demigod Form
Name:Marcus Prodix
Age:5
Birthday:January 3
Gender:Male
Eyes:Hazel
Hair:Blond
Skin Tone:Tan
Body Type:Fit
Accent:British Accent
God|Titan|Primordial Parent:Zeus
Mortal Parent:Halley Prodix
Siblings:Luteria Prodix and Artur Prodix
Place or origin:England
Education/occupation:He attends Iredil Elementary
Ethnic background:His dad is Greek and his mother is British
Personality:He is stubborn and he is very very very sporty unlike his older sister
Hobbies;drawing and bothering his older brother and sister
Picture or 10 sentence physical description: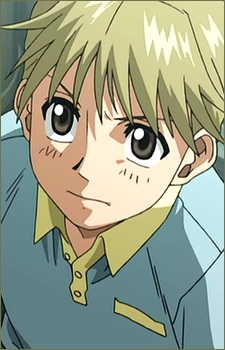 Talents:Sports.
Flaws:He is stubborn, annoying, and judgemental
Powers:Electrokinesis
Weapon:CB Sword
Clothing:http://moe.animecharactersdatabase.com/uploads/chars/5688-998652777.jpg
Notes:
The History.
~~~~~~~~~~~~~~~~~~~~~~~~~~~~~~~~~~~~~~~~~~~~~~~~~~~~~~~~~~~~~~~~~~~~
Lute lived with her parents and her brother, Artur, in a rich house. It was in the country but it was quite large for a country house. Usually a house would be about the size of the barn. Marcus was born when Lute was ten. Marcus was quite an athletic guy and practiced as much as Lute studied. Lute was always focused on her studying while Marcus liked to go outside and play sports.